Skip the Scheduling Process
Stop worrying about scheduling conflicts everyday.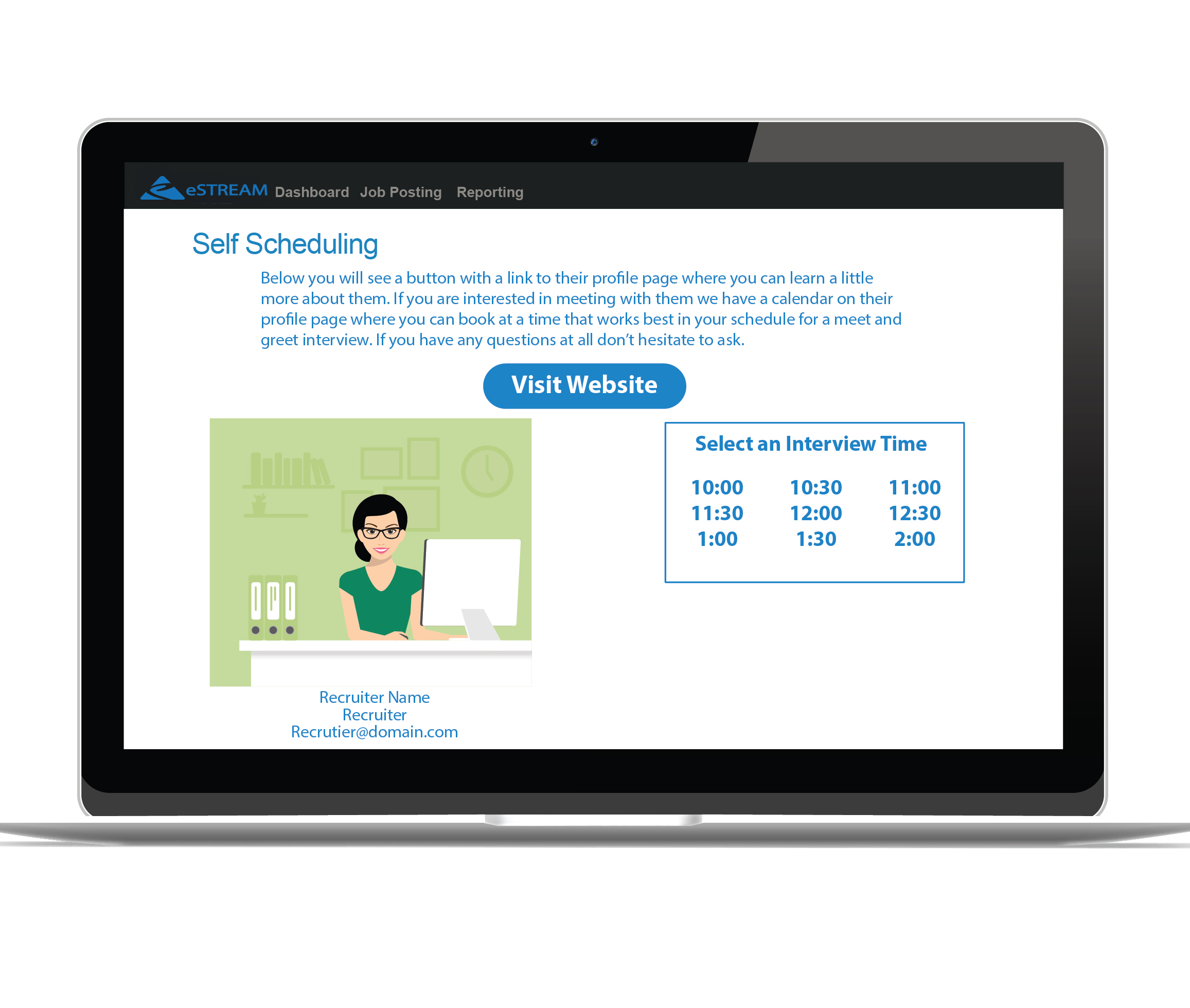 Give applicants an easy way to schedule interviews
Appointment Booking
Scheduling appointments are tough especially when you are trying to book them on the spot. People may forget about prior engagements and what their availability is. We value time as a precious commodity and there is nothing worse than wasting it.
Our platform allows people to book appointments when its convenient for them. Easily put all your available appointment times in either a text or email and allow your candidates to pick the time that works best for them.
CONTACT US
Set up calendars for appointments
Calendar Management
Inside the eSTREAM platform you will have a calendar that will show you all your available time slots and any scheduled appointments. You will be able to set your availability right from the settings page any time.
Once appointments are booked they will immediately show up on your calendar. You will be able to select whether the person showed up or didn't show up for their appointment and be able to send emails or texts reminding them.
CONTACT US