A New Way to Interview
Get to know your candidate beyond a few sheets of paper.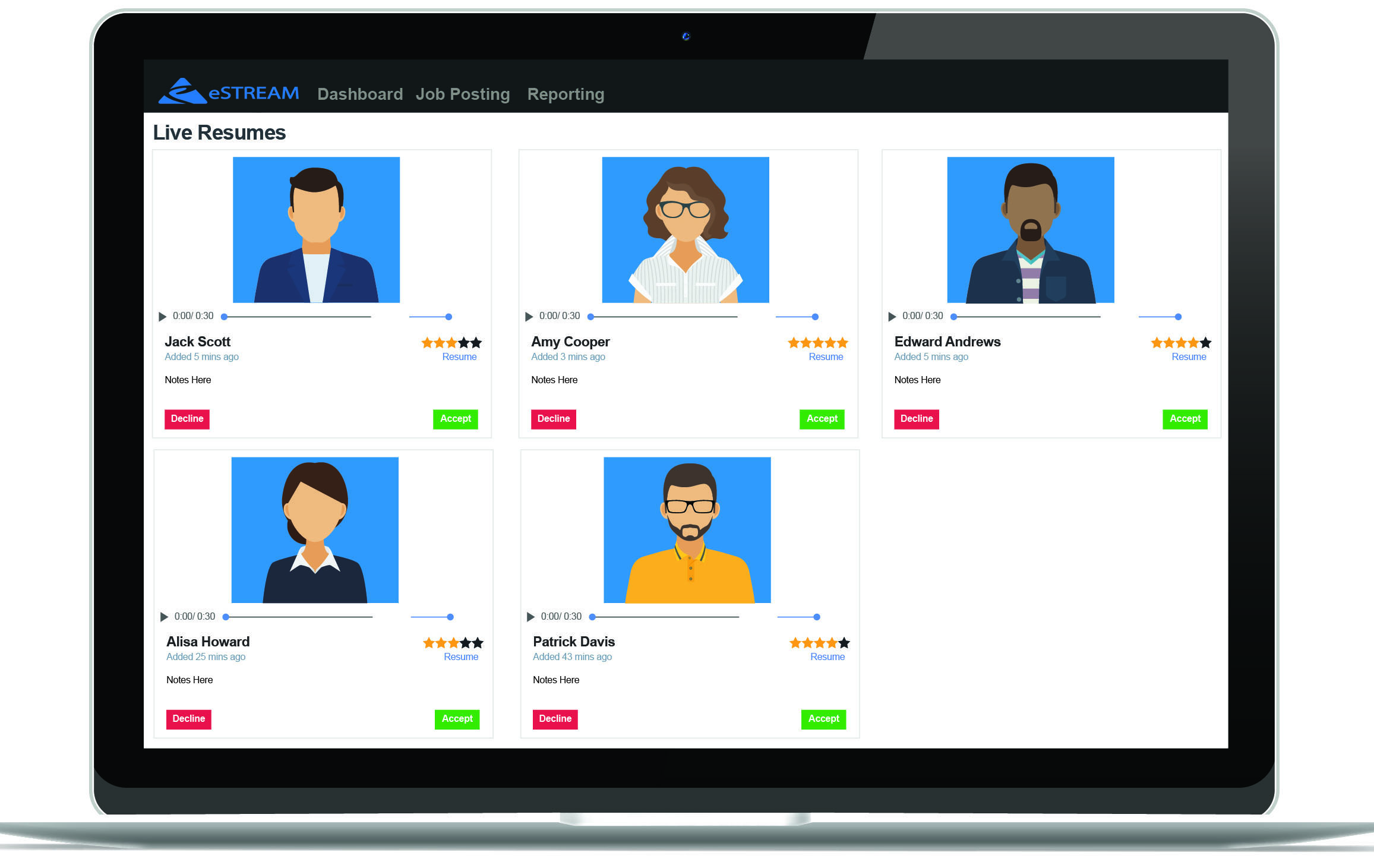 Give applicants the ability to record a live resume
Recorded Live Resumes
Applicants are much more than what's on their resume. Our software allows candidates the option to create a live resume to allow the candidate to showcase themselves to the best of their abilities. If you can't judge a book by it's cover, why would you judge a candidate by one?
A traditional hiring process can take over a month to complete and costs money, time, and other precious resources. According to a study at Harvard, about 80% of employee turnover was related to the hiring operation. Let the candidates speak for themselves.
CONTACT US
Schedule convenient webinars making it easy for applicants
Set up Webinars
We know how important it is for recruiters and companies to meet the person they are going to hire. We also know how valuable everyone's time is. In our system you will be able to schedule applicants to join a webinar so you can put a face to the name.
When you do a webinar you will be able to record your session. This will allow you to see and meet anyone that you are potentially thinking about hiring and then make the best hiring decision possible.
CONTACT US